As a follow up to
my previous post on the matter
, I found an Apple Support forum about FitBit and Apple's HealthKit. Apparently, I didn't get a representative who was "in the loop" on FitBit's plan for HealthKit.
Michaelfromcrystal beach
also emailed FitBit and got a very different response.
"We are working very hard to get our next-generation Fitbit app to market. While we do not have a firm date to share, know that the update is in progress, undergoing testing, and will be released as soon as it is ready. We are thrilled there is so much excitement and appreciate your patience as we go through this process. At this time we don't have an estimated availability date, but our website will be updated as soon on this matter."
- Ralph M.
Although HealthKit isn't mentioned explicitly, it can hopefully be safe to assume that FitBit will be integrated into HealthKit. I mean, they'd be crazy not to! Especially since they were mentioned at WWDC during the announcement of HealthKit.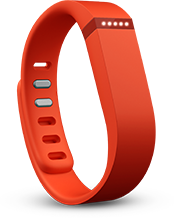 The FitBit Flex